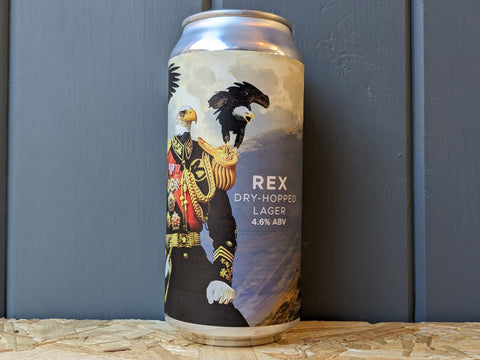 Brewboard
Brewboard | Rex : Dry Hopped Lager
Brewboard is an amazing brewery in Harston, making some amazing beers for the last few years.
Here's what they've got to say about their Dry-Hopped Lager, Rex :
"This easy-drinking lager is light, clean and crisp with just a hint of citrus hop aroma.
Conditioned for six weeks at close to freezing temperatures this beer exhibits all the classic flavours of the style right down to the reassuring quasi-bread dough foundation of yeast and sweet malt."
4.6% ABV
44cl Can
Vegan & Gluten Free